HAVING AN IMPACT IN OUR COMMUNITY: CLOSING THE GAPS IN OUR SOCIAL SAFETY NETS
This panel discussion, led by journalist Tracey Matisak, features nonprofit thought leaders Donna Cooper (Children First, formerly PCCY) and Loree Jones (Philabundance). The women will discuss lessons learned during COVID, addressing gaps in our social safety networks, and the road ahead for closing them. The event is hosted by Theatre Horizon, a 2021 Impact100 Philadelphia Grantee. Watch the recording here.

Members are welcome to bring a guest. There is ample street parking as well as parking lots located here. A light, individually wrapped snack will be provided.
Click here for Impact100 Philadelphia's COVID-conscious event policy. Register for the event here.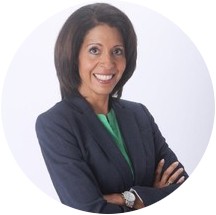 Tracey Matisak is an award-winning journalist, a dynamic speaker and trainer, and a seasoned program host. With more than 30 years of major market television and radio experience, Tracey has anchored numerous special projects for WHYY-TV/PBS in Philadelphia; she also serves as a regular guest host on WHYY-FM's Radio Times with Marty Moss-Coane. In addition, Tracey serves as moderator for the Philadelphia Speakers Series and is a frequent moderator for the Author Events series at the Free Library of Philadelphia. Tracey is perhaps best known for her work in television news, having worked for 12 years at FOX 29, Philadelphia. There, she anchored the live morning show Good Day Philadelphia and served as an anchor and reporter for FOX 29's Ten O'Clock News. She was also a contributor to the HGTV show Design Basics, and has served as a news anchor for a number of Philadelphia radio stations, including KYW Newsradio. A graduate of Temple University, Tracey taught for several years there as an adjunct instructor in the Klein College of Media and Communication. A winner of several local Emmy awards, Tracey was among the first to be inducted into Temple University's School of Media and Communications Hall of Fame.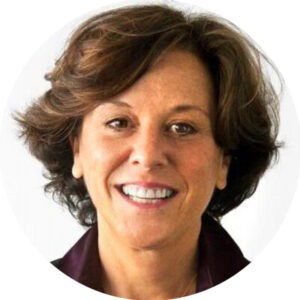 Donna Cooper (Children First, formerly PCCY) is the Executive Director of Children First, formerly Public Citizens for Children and Youth (PCCY), the Greater Philadelphia region's leading child advocacy organization that influences elected officials by combining useful research, practical solution-oriented policy recommendations with the mobilization of citizens who advance the organization's work on behalf of children. Prior to Children First, Cooper was a senior fellow at a respected national think tank, the Center for American Progress, where she led the Center's research on early childhood education, public infrastructure and was a contributing researcher to the Center's work to reduce the incidence of poverty. Cooper was the founding Executive Director of Good Schools a grassroots organizing campaign that successfully pushed public education to the top issue in the 2002 race for Governor. Cooper also served as the City of Philadelphia's Deputy Mayor of Policy and Planning from 1999–2002 where she designed and led the Greater Philadelphia Works Program, one of the nation's largest and most successful efforts to help single mothers on welfare achieve self-sufficiency. Cooper has a Master's degree in Government Administration from the University of Pennsylvania, Fels Center of Government, as well as a master's degree in Intercultural Management from the School for International Training.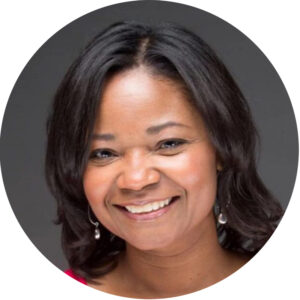 Loree Jones (Philabundance) has served in leadership positions in nonprofit organizations, education and city government throughout her career. Prior to her service at Rutgers, Jones was chief of external affairs for the School District of Philadelphia, coordinating strategic communications and governmental affairs for the nation's eighth largest school district and managing advocacy efforts with external partners. Her extensive nonprofit experience includes serving as co-executive director of City Year Greater Philadelphia, an educational nonprofit that deploys young leaders for a year of service as tutors and mentors to public school students, and as executive director of the African Studies Association (ASA), the largest scholarly association for the study of Africa in the world. She currently serves on multiple nonprofit boards of directors, including the Philadelphia Health Partnership, the Pennsylvania Horticultural Society and the Independence Foundation. Jones, a graduate of the Philadelphia High School for Girls, holds a Bachelor of Arts degree in history from Spelman College, magna cum laude, and a Master of Arts degree in history from Princeton University. She was the first recipient of the Urban League of Philadelphia's Whitney M. Young Jr. Young Leader Award and was twice recognized by Leadership Philadelphia as a "Connector" – one who connects for the common good.