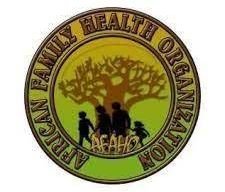 The African Family Health Organization (AFAHO) is an ethnic, community based effort providing health, education and human services to African and Caribbean immigrants and refugees in the Philadelphia area.  Their model uses peer support, shared language and cultural elements to help individuals and families thrive.
Southwest Philadelphia, known as "Little Africa," is home to over 10,000 African immigrants and the location of AFAHO. Language difficulties as well as cultural and socioeconomic needs have created the necessity for programs that bridge the gap in care and information.
Founded in 2005, and growing to a budget currently of $1.3 million, AFAHO has grown from modest beginnings to over fifteen hundred clients and expected to double with the opening of the new health clinic.
The Covid pandemic has exacerbated the challenge of accessing healthcare in Philadelphia. Lead times for doctor appointments have stretched out many months. Through the Wellness Clinic and the nurse practitioner, AFAHO aims to provide better access to healthcare to alleviate fear associated with long waits for healthcare.
Significant accomplishments at AFAHO include:
Covid vaccine clinics have dosed 2000 people to date and will now include the children's vaccine.

Timely screening gives clients the best chance to address significant health issues and the AFAHO clinic provides mammography, vision, blood pressure, blood glucose, hepatitis B & C and HIV screening.

A grant from the Scattergood Foundation provides four bi-lingual therapists to provide "wellness calls" for group and individual sessions.

Prenatal care includes a nurse practitioner with a physician supervisor.

AFAHO has secured Federal grants to fund programs on genital cutting and

domestic violence.

AFAHO is looking to be at the forefront of educational and vocational training, submitting a grant application to the city for a pilot program working with 20 boys after school for occupational training and an anti-violence curriculum.
To learn more about African Family Health Organization, reach out to Impact100 Grant Champion Leanne Wagner; 610-952-1946 . 
For information about volunteering, visit AFAHO's website: AFAHO.ORG
5400 Grays Ave
Philadelphia, PA 19143
215-546-1232
Elizabeth Porter, Volunteer Contact
Oni Richards, Executive Director