by Anna Maria DiDio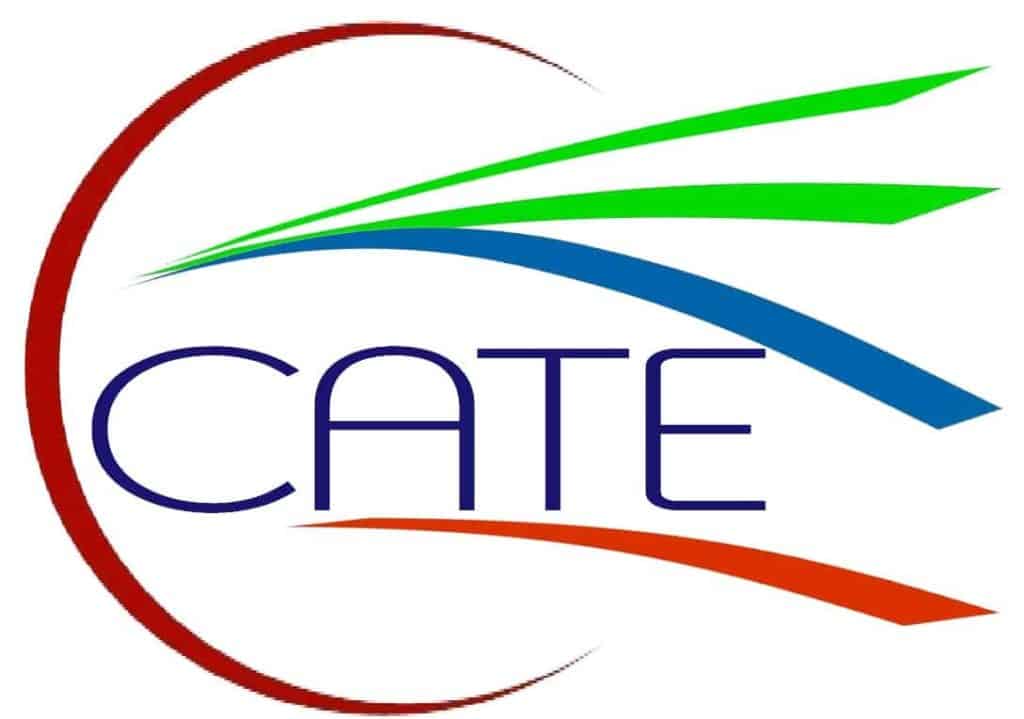 The vibrancy of CCATE is evident the moment you enter through the doors of their Norristown facility. CCATE stands for Centro de Cultura Arte Trabajo y Educación. Its mission is to ignite social transformation by developing the talents of the Latinx community through education, culture, art, technology, health, and science. CCATE moved into their spacious two-story structure on Main Street a little over a year ago and it absolutely hums with activity. Through dreams and determination, CCATE has created a unique space that allows for participants (not clients!) from over twelve Latin American countries to access cultural roots and thrive through community engagement, creating real social change.
CCATE has a secondary mission to empower Latina girls and women. Two groups of varying ages meet weekly in a safe space to voice questions, reflect together, and affirm their identity.
Students at the facility include children and family members and volunteers, many of whom are community leaders. Community leadership is encouraged and is evident in the following programs:
Las Artivistas – an art collective that creates a space for women to express their creativity, reflect on identities and explore social issues.

Research Circles for adults and youth – an educational effort with a focus on members conducting dignifying and humanizing community-based research with the goal of affecting public policy.

CCATE Health Circle Food Distribution: "From the Community and For the Community with Love" in partnership with Greener Partners, Cinco de Mayo and The Food Trust – enhancing community members health and nutrition through the distribution of fresh fruits, vegetables and whole grains, in addition to organic gardening and cooking activities.
With a budget of only $400,000 CCATE offers a wide variety of diverse programs. Students range in age from second grade to adults with classes in STEM, visual and dramatic arts, writing-literacy, environmental justice, media, technology, music, safety, sports, and women's empowerment. Also available are classes in ESL and a variety of artistic offerings including photography, painting, and cooking.
Since 2013 CCATE has offered classes in media, technology, and film production, producing five documentaries and many other award-winning films. There are also new classes each semester based on volunteers' skills and talents. Arango commented that statistics show that Latinas are underrepresented in STEM. To that end, CCATE has begun a program to increase opportunities in this area by offering robotics, animation and 3D printing for youth. Programs run from Monday to Friday 4:00 pm- 7:15 pm and Saturdays from 10:00 am to 1:00 pm.
Students take assignments seriously. Each of the "project" rooms overflow with books, files, equipment, and materials. Walls are covered with paintings, photography, and collectively created murals and piñatas, many of which have won awards at the Philadelphia Museum of Art and Barnes Foundation. For example, their large-scale colorful piñata, Loteria, was awarded first place in 2018 at the Philadelphia Museum of Art. Loteria is a traditional Mexican game similar to bingo.
CCATE has much to be proud of. Executive Director Obed Arango is a true believer in social transformation and together with the community, has a vision to develop a community space, la Plaza latinoamericana y del caribe on the front lawn. On April 30, 2022, CCATE will celebrate its 10th anniversary with its annual Noche de arte and fundraiser. Featured at this event will be a new community garden and mural – a tribute to all of the unique voices of CCATE.
To learn more about CCATE, reach out to Impact100 Grant Champion AnnaMaria DiDio.
For more information about this organization visit their website or contact them via email.