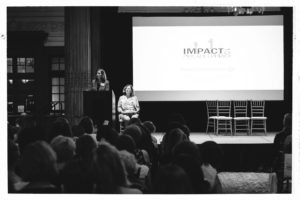 Prospective Member Information Sessions
Current and Prospective Members – Make it a Night! (and bring a guest or two) to mingle and learn more about Impact100 before our membership deadline on December 1st.

Invite friends to learn about Impact100 Philadelphia, and how women are changing the face of philanthropy.   For more information or to RSVP for any of the events listed below, contact Kate Carp or Rachel Levin, Membership Co-chairs at  members@impact100philly.org.
Sunday, October 23, Haverford, 3:30 – 5 pm
Thurs, October 27, Rose Valley, 7 – 9 pm
Thurs, November 3, Downingtown, 6:30 – 8:30 pm
Wed, November 9, Gladwyne, 6:30 – 8:30 pm

Mon, November14, Penn Valley, 7 – 9 pm
Wed, November 16, Wynnewood, 7 – 9 pm
---
 Be Counted as a Philanthropist and an Investor in Your Community

Impact100 Philadelphia unites women in a common philanthropic effort to support charitable initiatives in the Greater Philadelphia region. We hope you will consider becoming a member for our ninth season. Impact100 members are women who join together to give, learn, and make a difference.