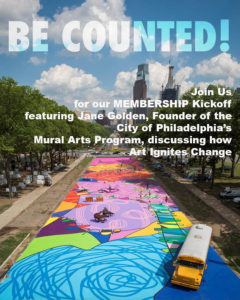 Where: The Bala Golf Club, 2200 Belmont Ave., Philadelphia PA 19131
When: Wednesday, September 14, 2016, 7pm – 9pm
Cash Bar and Refreshments provided
As part of our Membership Kickoff, we are asking for your help
in building momentum and reaching 100 members by the end of the night.
Bring a Friend and Join Early!  Together, we can build the most vibrant community.
---
Join Impact100 or renew your membership by clicking the link above.
Impact100 Philadelphia unites women in a common philanthropic effort to support charitable initiatives in the Greater Philadelphia region. We hope you will learn more about us through this website, and will consider becoming a member or a friend. Impact100 members are women who join together to give, learn, and make a difference.