Impact100 Philadelphia is Now Accepting Applications
 We are accepting Letters of Inquiry for our $100,000 Core Mission grants in five focus areas:
Arts & Culture
Education
Environment
Family
Health & Wellness
Please visit the Grant Applicants section of our website for more information on our grant, eligibility criteria, FAQs, and to access our application.  All applications must be submitted online through our applications platform Slideroom. To review applications questions please download a printable version of our application from our site here.
Email grants@impact100philly.org with questions.
---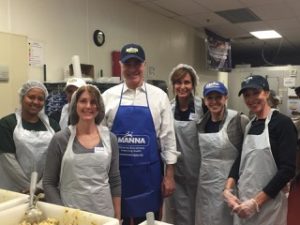 Be Counted as a Philanthropist and an Investor in Your Community
Learn more about Impact100 before our membership deadline on December 1st, email members@impact100philly.org to contact Kate Carp or Rachel Levin, Impact100 Membership Co-Chairs.

Impact100 Philadelphia unites women in a common philanthropic effort to support charitable initiatives in the Greater Philadelphia region. We hope you will consider becoming a member for our ninth season. Impact100 members are women who join together to give, learn, and make a difference.